Spike Prime - Finding Odd Object
From RoboWiki
Let's begin
Weighing...
Build
Model: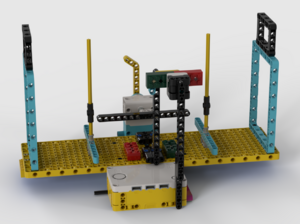 Pictures:

Building instructions:
Download building instructions:
Download stud.io model:
...description...
Connections:
large motor - F
light sensor - D
Programs
Weighing test: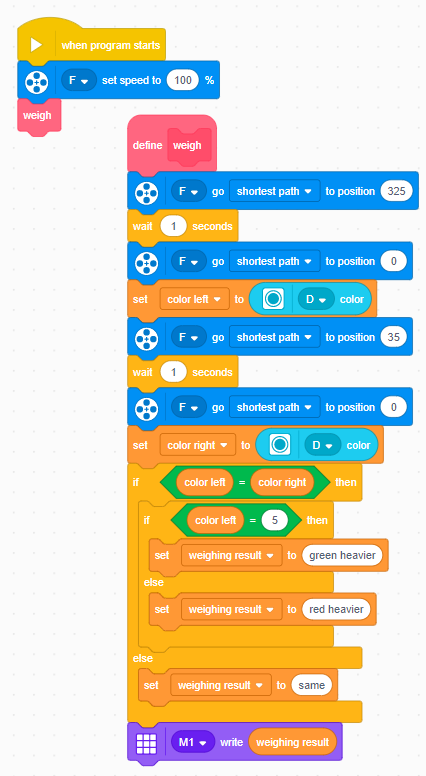 Full program: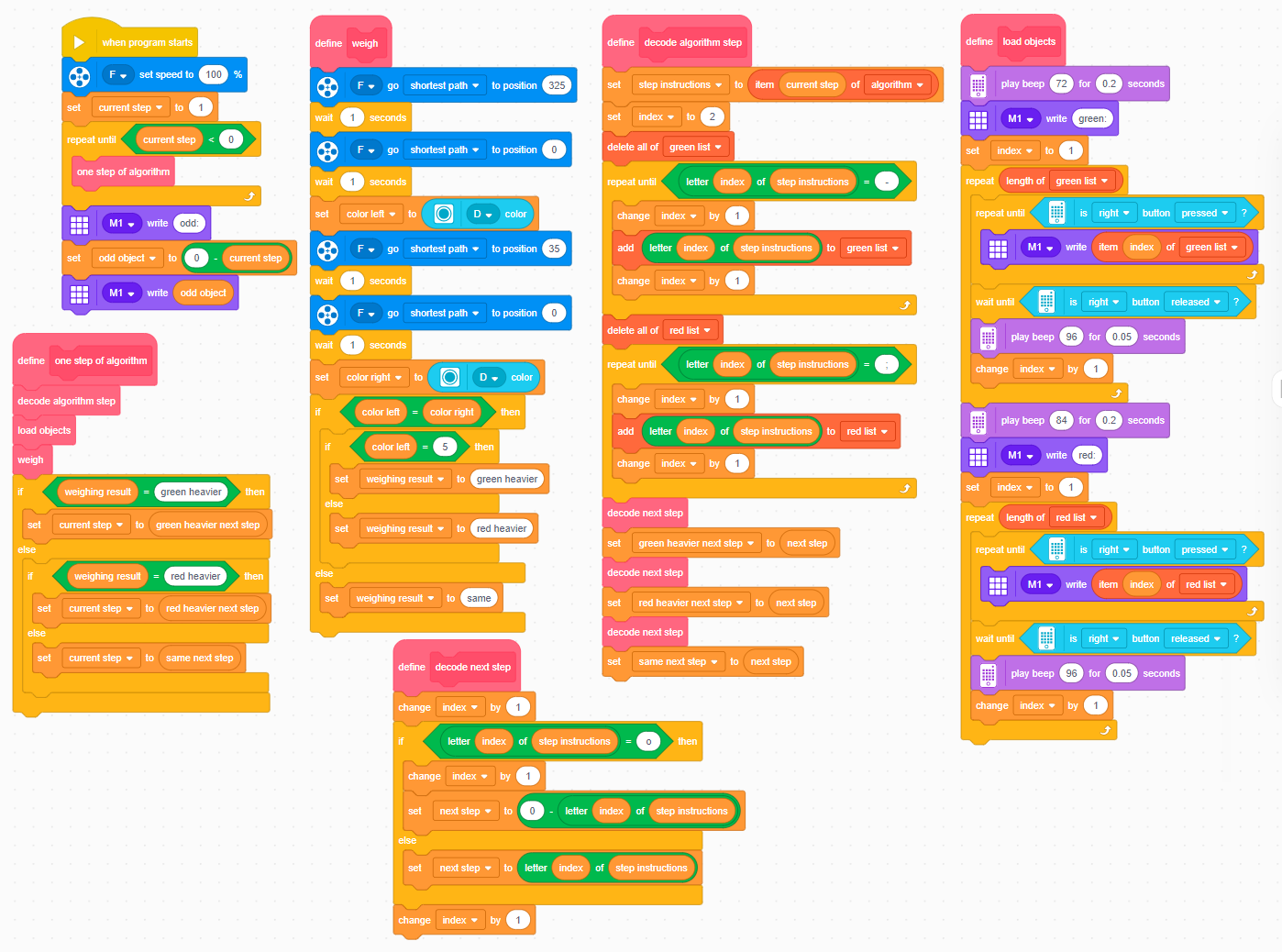 Algorithm instructions for 9 objects with one of them heavier: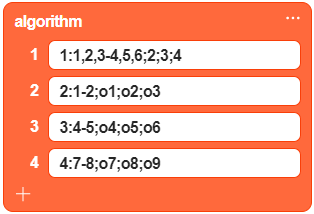 Download:
...description...
Measure, analyze, think
Make your own recording
Perform experiments with your model and discuss in your group what has happened.
Explore and modify
Test the model with 9 objects and one of them heavier
Try to modify the instructions in algorithm (change the algorithm list variable) so that the system will work with 9 objects and one of them lighter
Now try to invent instructions for a task with 9 objects and one odd object, where we do not know if it is havier or lighter, test it
Can you invent some other similar task and design instructions for solving it?
Present
Additional resources