Spike Prime - Fractions with Gears
From RoboWiki
Let's begin
Fractions...
Build
Model:
Pictures:
Building instructions:
Download building instructions:
Download stud.io model:
...description...
Connections:
motor - B
light sensor - A
Programs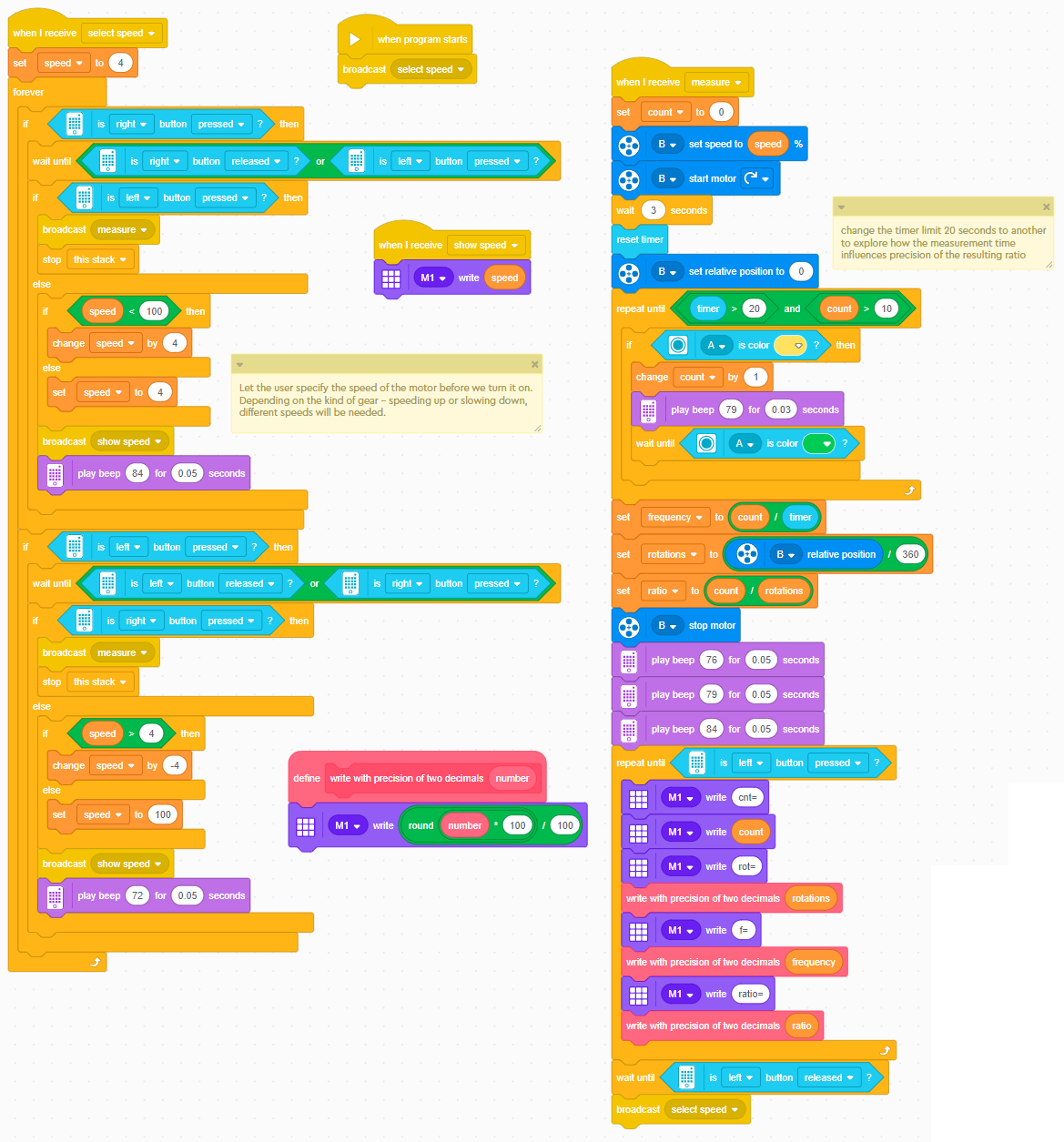 Download:
...description...
Measure, analyze, think
Make your own recording
Perform experiments with your model and discuss in your group what has happened.
Explore and modify
Pick one of the three versions, build it
Make your own drawing of the gear systems (i.e. on paper)
Write down the numbers of teeth on each pair of the gear wheels
Figure out the ratio of each pair of gear wheels
Make or calculate your guess about the final ratio of gear wheels
Perform measurement with the model and program and compare
Try to invent some other combinations of gears, repeat the whole procedure with them (this can be an alternative project for an advanced group instead of the above)
Could you list all the possible combinations using these 8 gear wheels that could be built?
Present
Think about a manual transmission in cars, how does it work? And how does automatic transmission work?
What do fractions have to do with the car transmission?
Is it only the speed of rotation that is being changed in the gear box? What else?
Additional resources