Spike Prime - Intersection
From RoboWiki
Let's begin
Note: this robot requires one additional color/light sensor (two in total). Drawing...
Build
Model: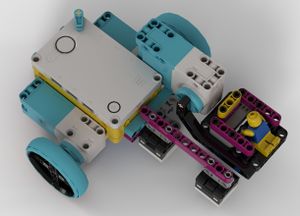 Pictures:

Building instructions:
Download building instructions:
Download stud.io model:
...description...
Connections:
left motor - B
large motor - C
right motor - D
closer light sensor - E
front light sensor - F
Programs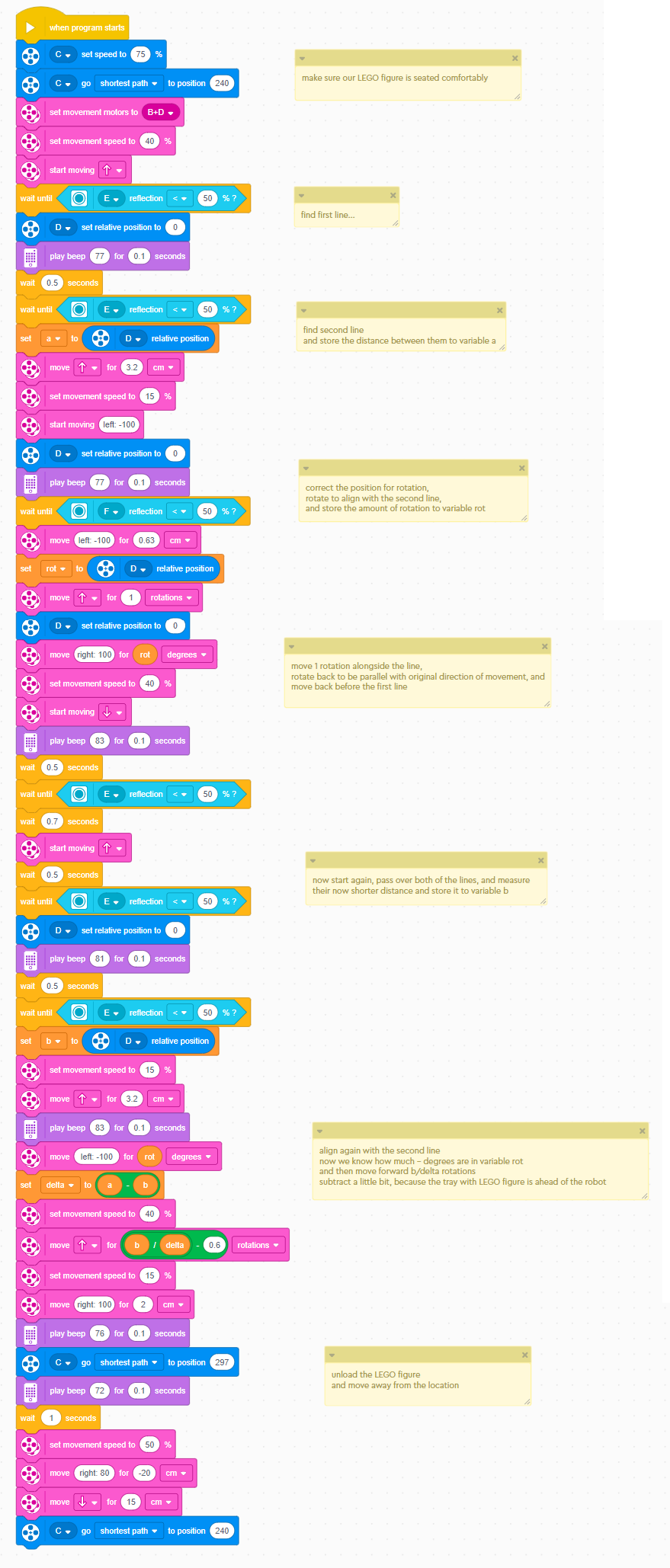 Download:
...description...
Measure, analyze, think
Perform measurements with your model and discuss in your group what has happened.
Explore and modify
Present
Experiment with different angles. Are results always equally accurate?
Can the robot find the intersection when the line really intersect too? Why?
Think about what could go wrong - when will the program not work? Try to demonstrate.
Additional resources